For Sale

Click on Pictures to enlarge
*B Castle Rock Big City Nights +VE 85 (OH)
Dam: 2*M GCH CRF Castle Rock Black Ice EEEE 92
Sire: Castle Rock Chicago Peace.
More Information on the Buck page

If you want a buck that produces doelings, here's your guy. He did go over height last year as a 4yr old but has never produced an over height daughter and has several with stars on milk test and one with Superior Genetics designation. He consistently stamps his daughters with body length, dairyness, angularity, wide udder arches and production. SG OllieMae Farm Stormy Night is one leg away from a permanent CH, has her Superior Genetics designation.
City is very much a gentlemen and so easy to handle, even in full rut. All of his kids have his sweet, easygoing personalities. I have made the difficult decision to part with him and a good home is a must. I will be very picky where he goes. $1,000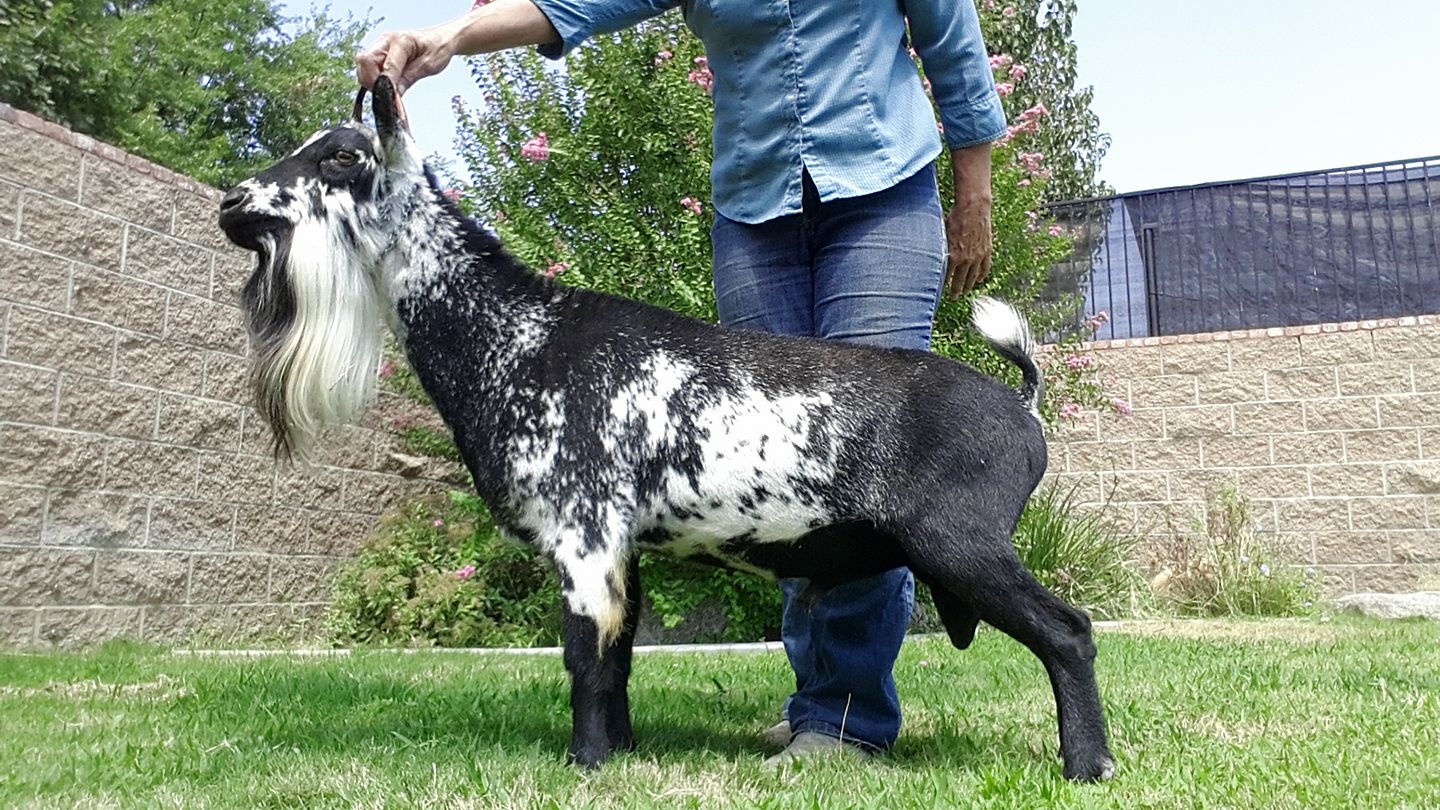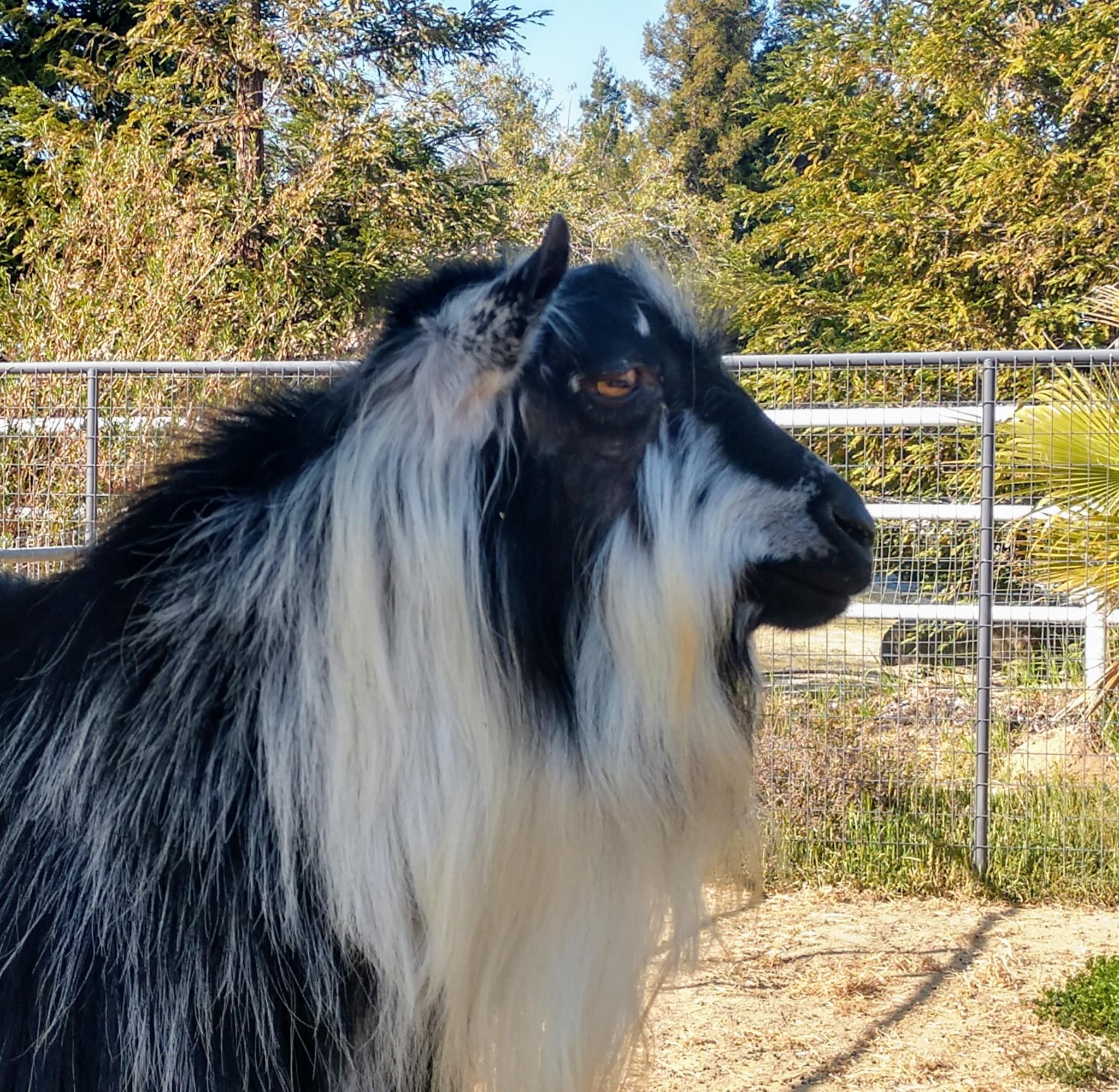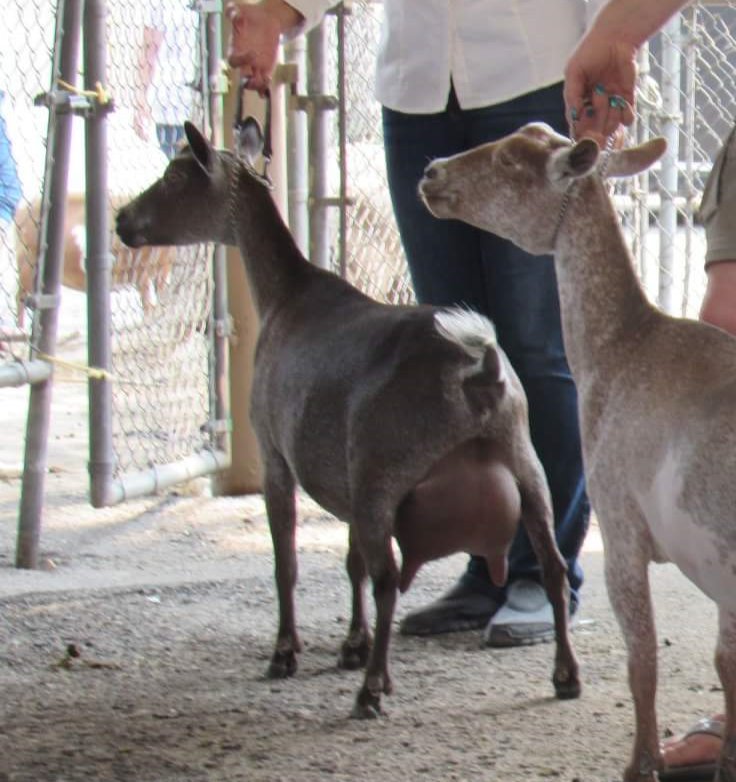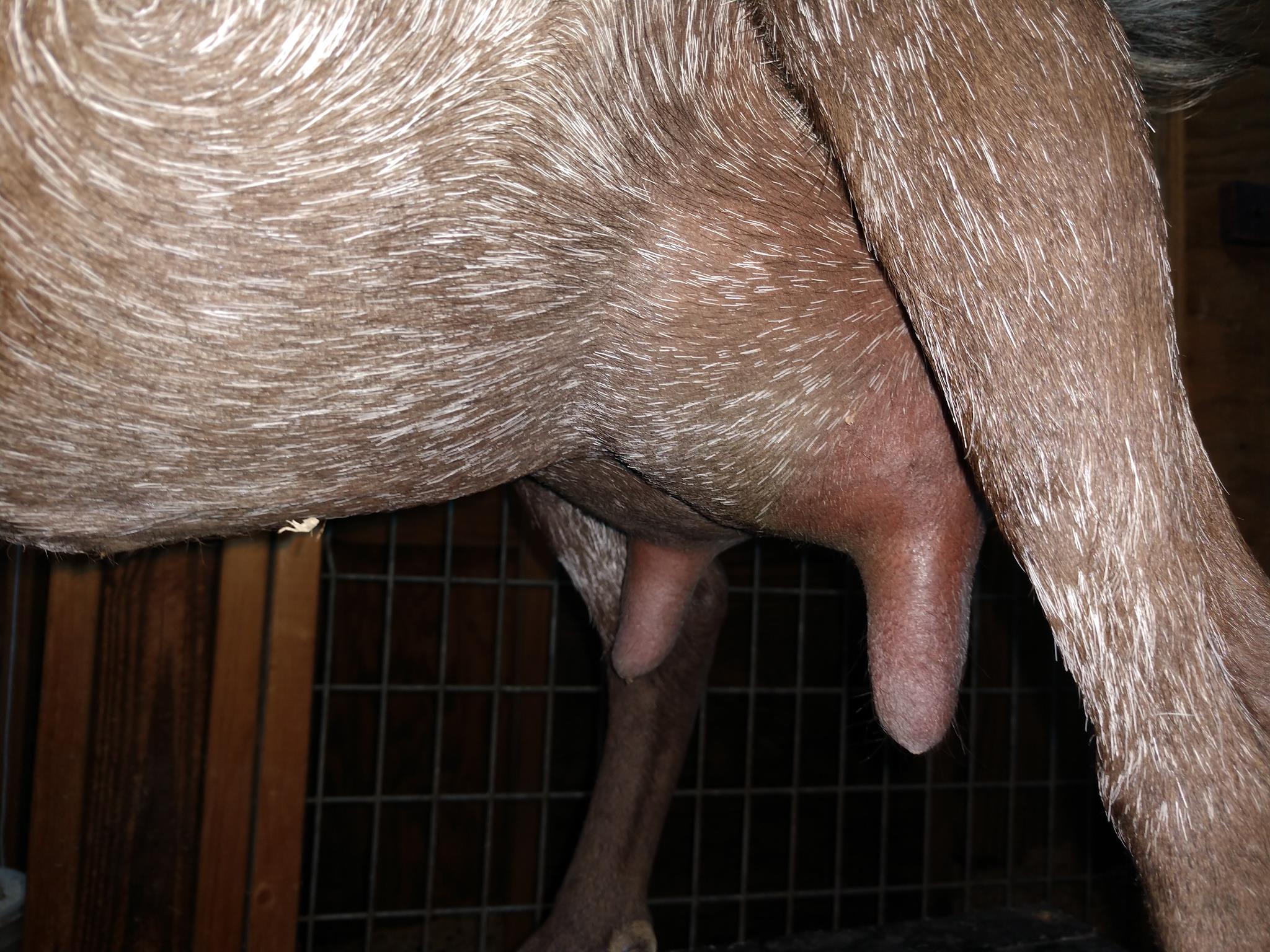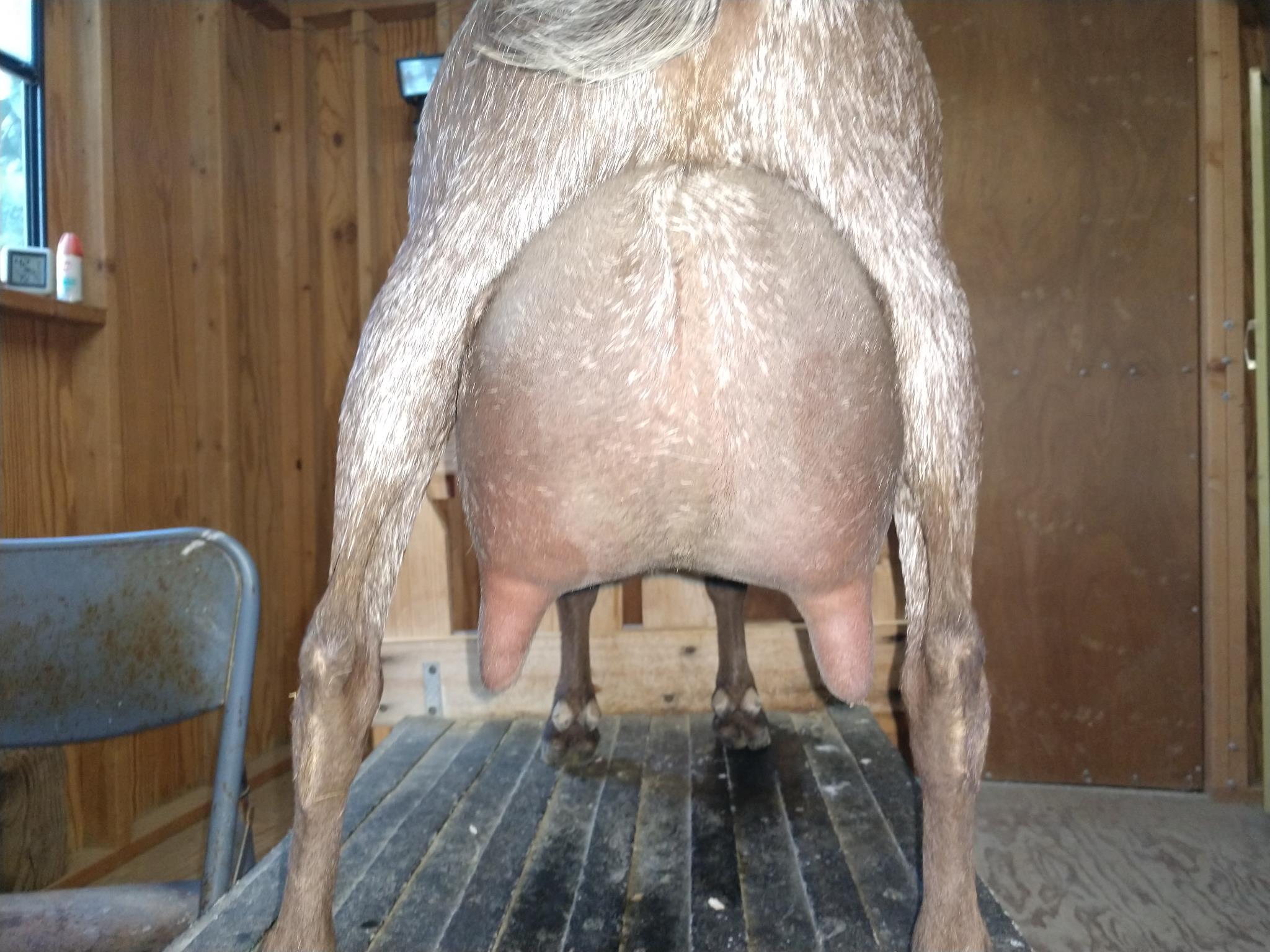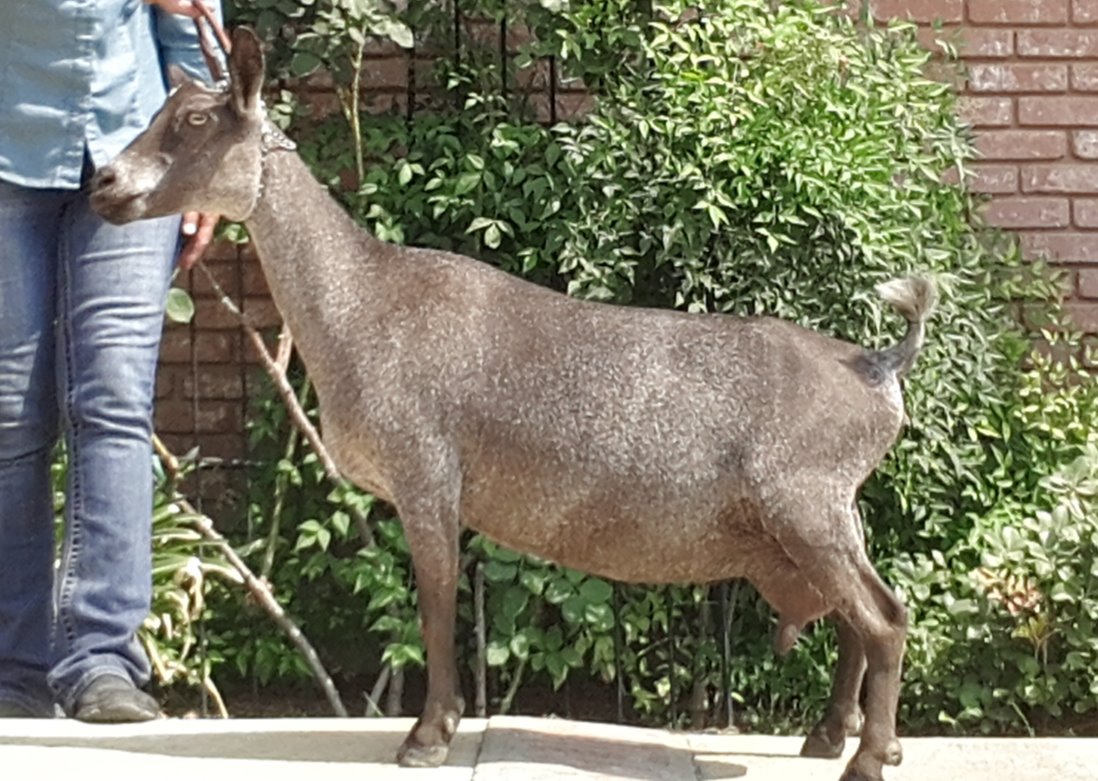 SG 4*M OllieMae Farm Stormy Night

---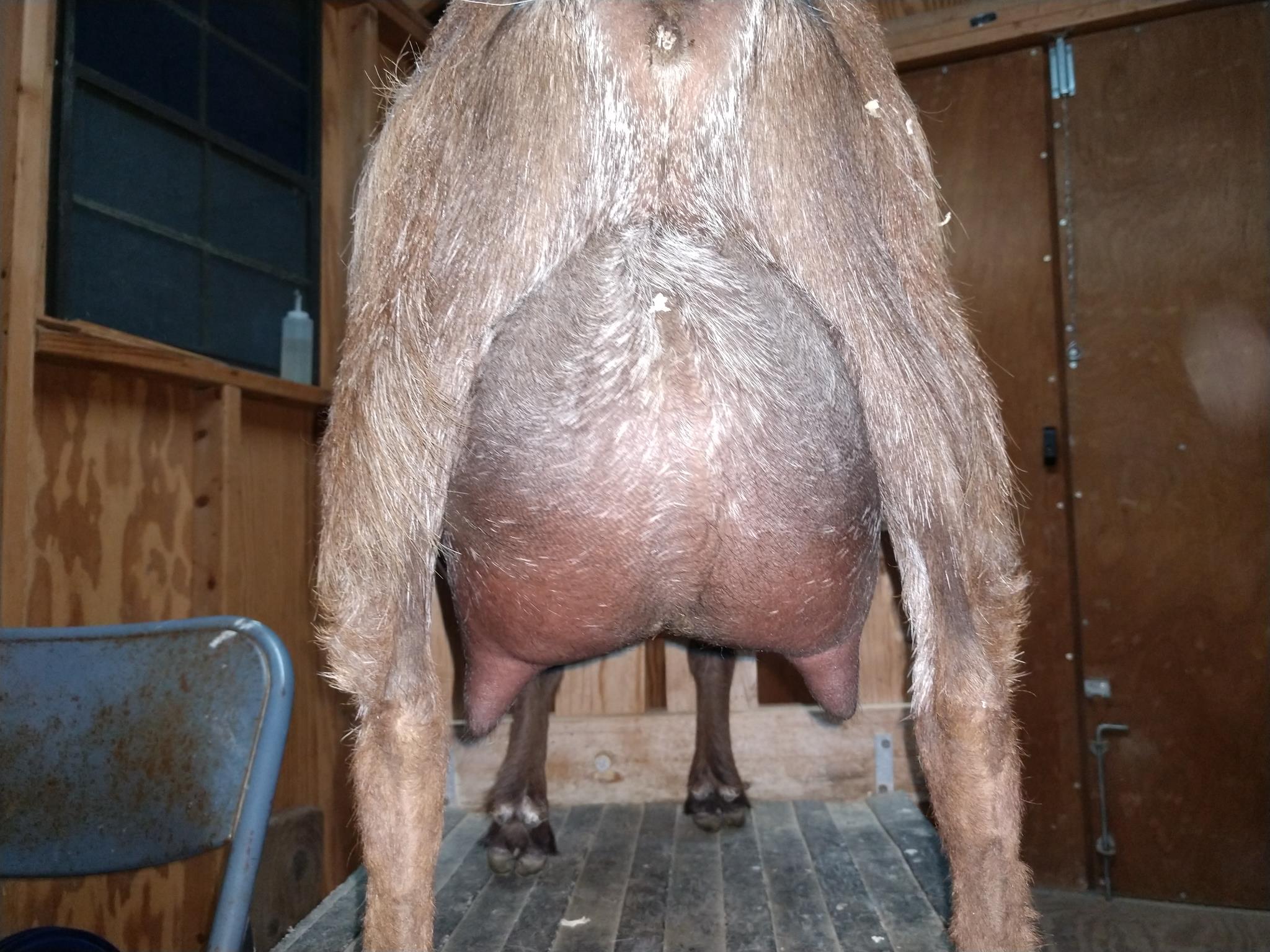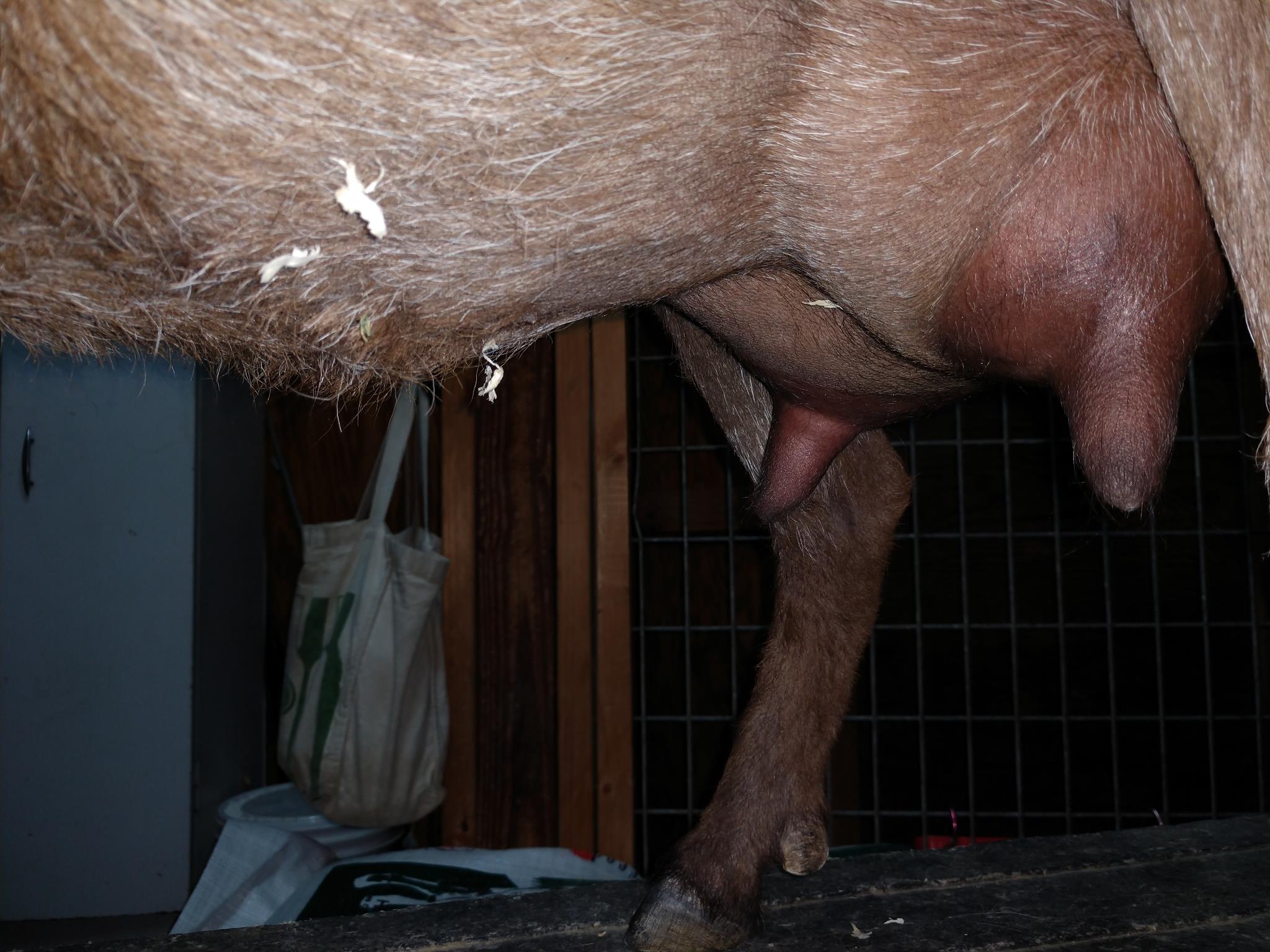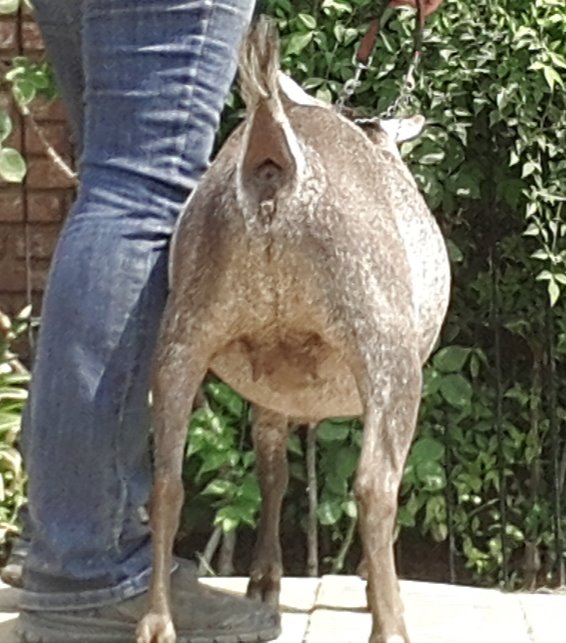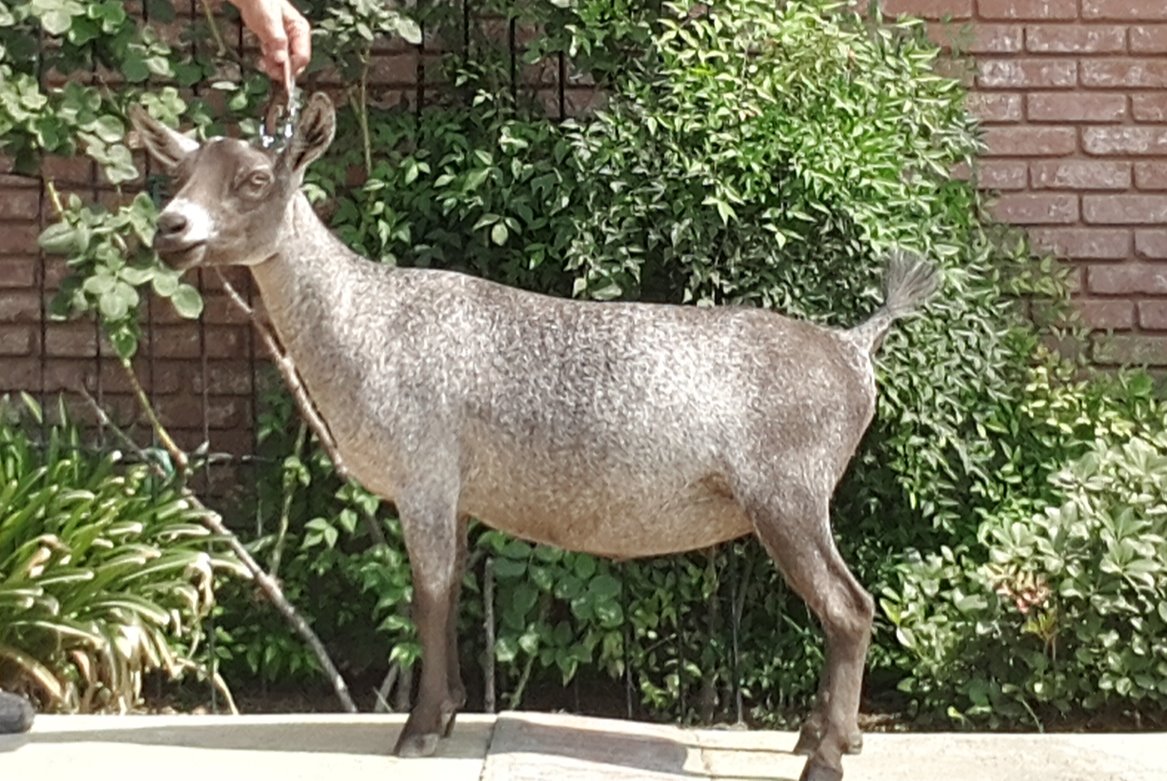 4*M OllieMae Farm Moonflower pic as a FF (has restricted leg toward CH)
---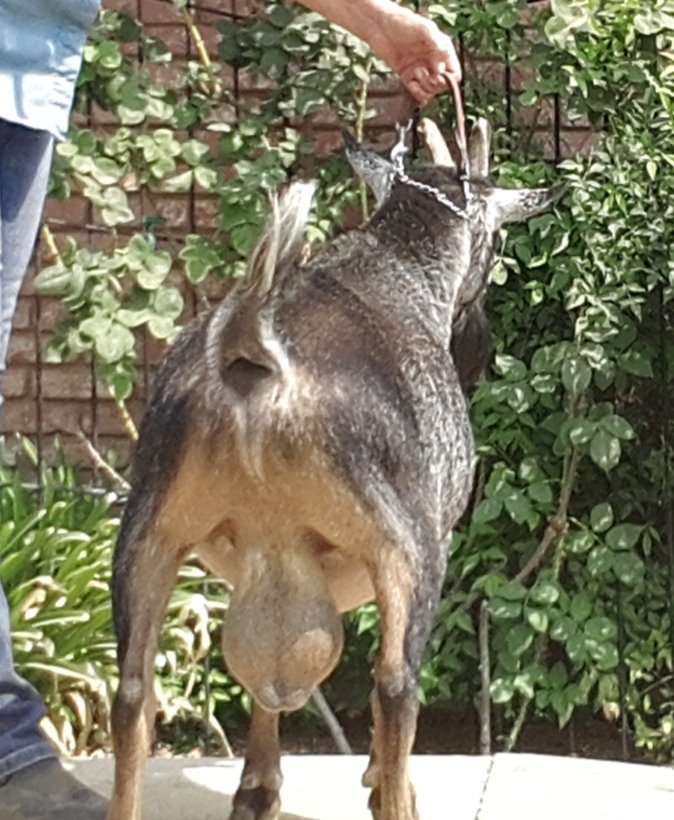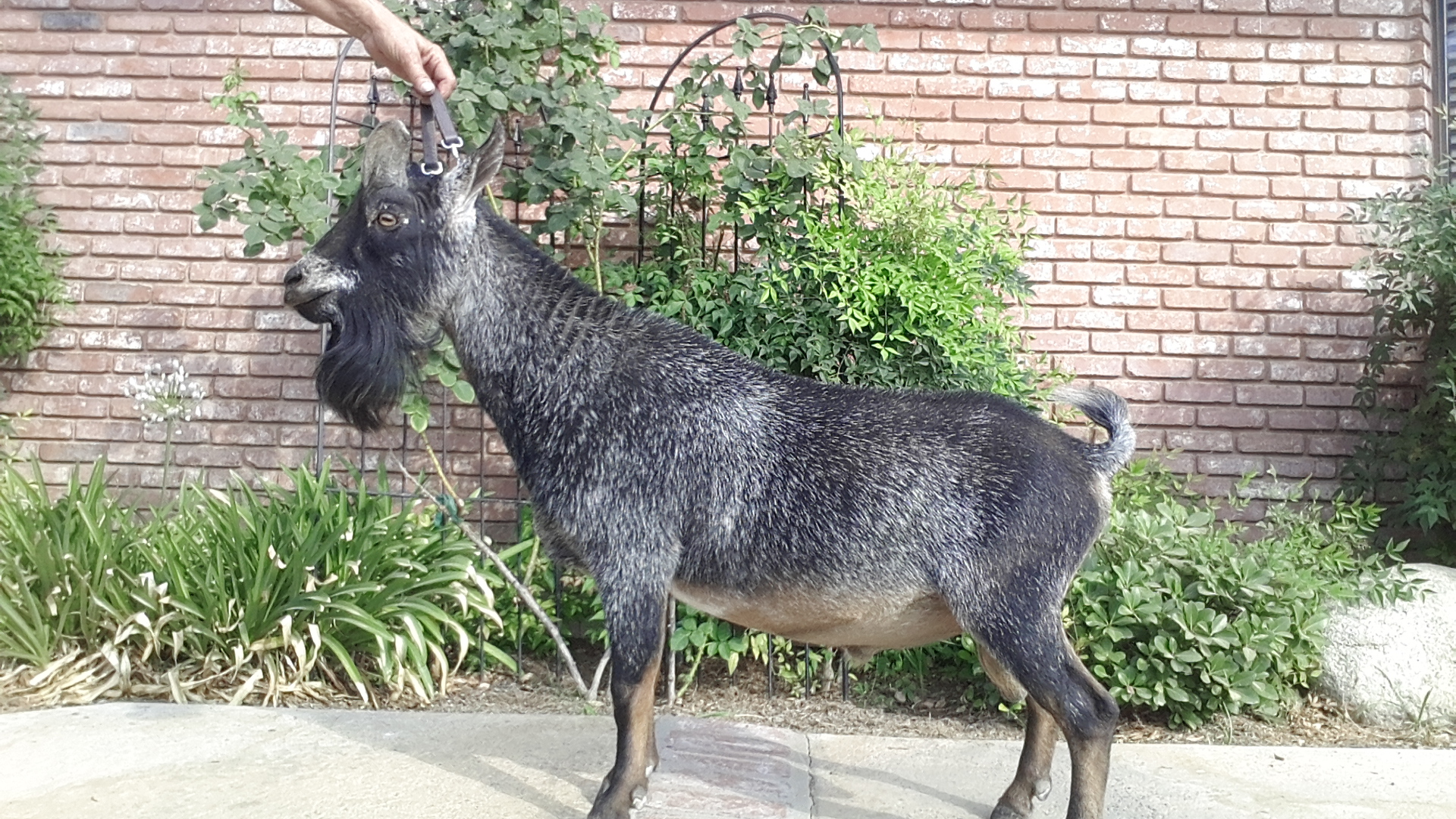 OllieMae Farm BCN Night Cereus
*B OllieMae Farm Life Is A Hiway +VV85 at 1yr
Dam: 4*M OllieMae Farm Stormy Night +VEV 86
Sire: *B Owlhaven MH Rascal Flats (OH)
More information on Buck page
'Stitch' is a young buck (coming 2yrs) with great potential. His dam 'Frosty', (shown above) easily starred in milk volume, protein and butterfat. She has a beautifully attached udder with nice large teats. His sire is by Algedi Farm MB Manuka Honey.
He scored very high (40) in rump width and a 30 in udder arch. He only has a single unfreshened daughter (only progeny) and she looks to have the same levelness and width of rump as her sire.
$800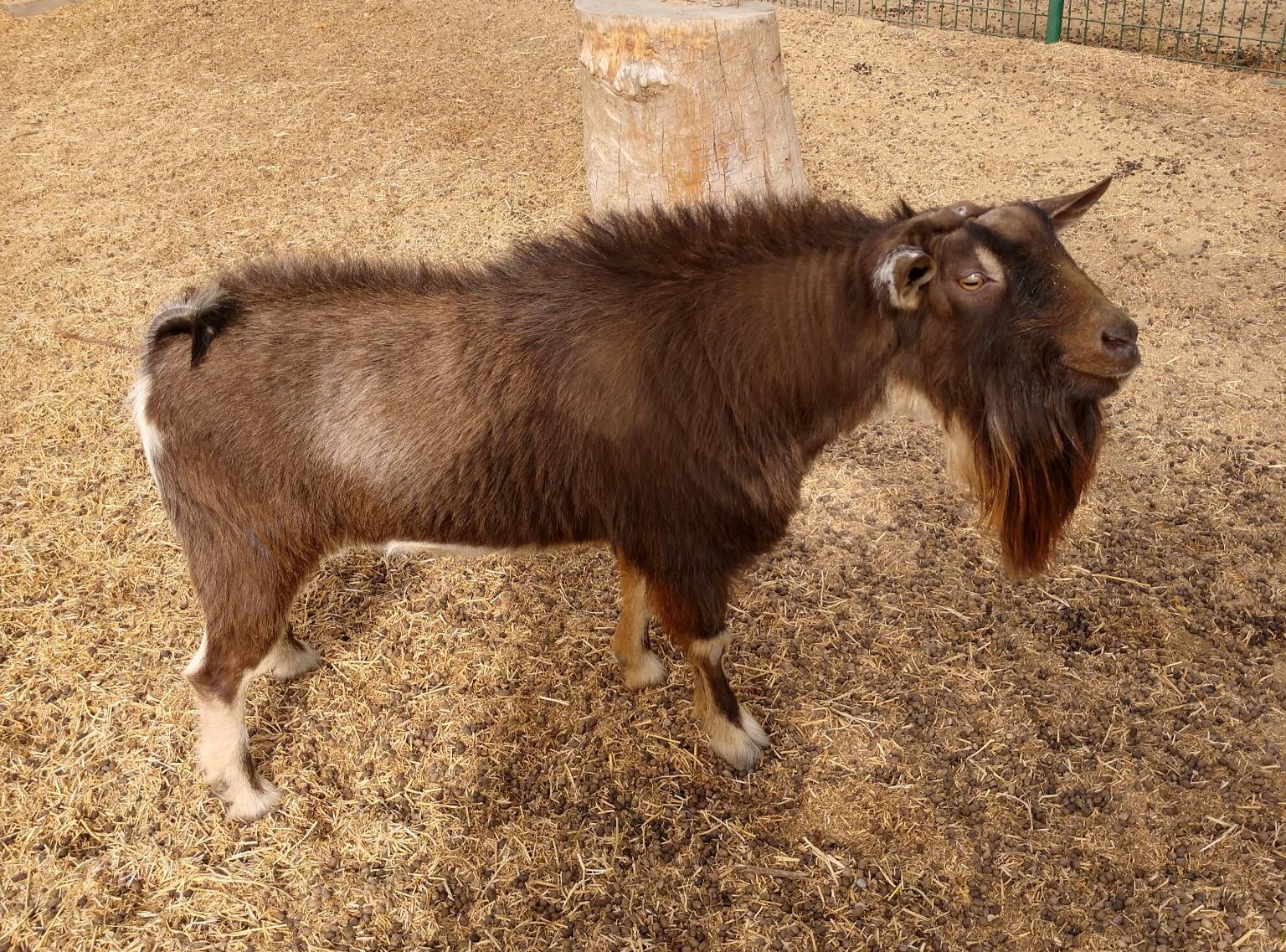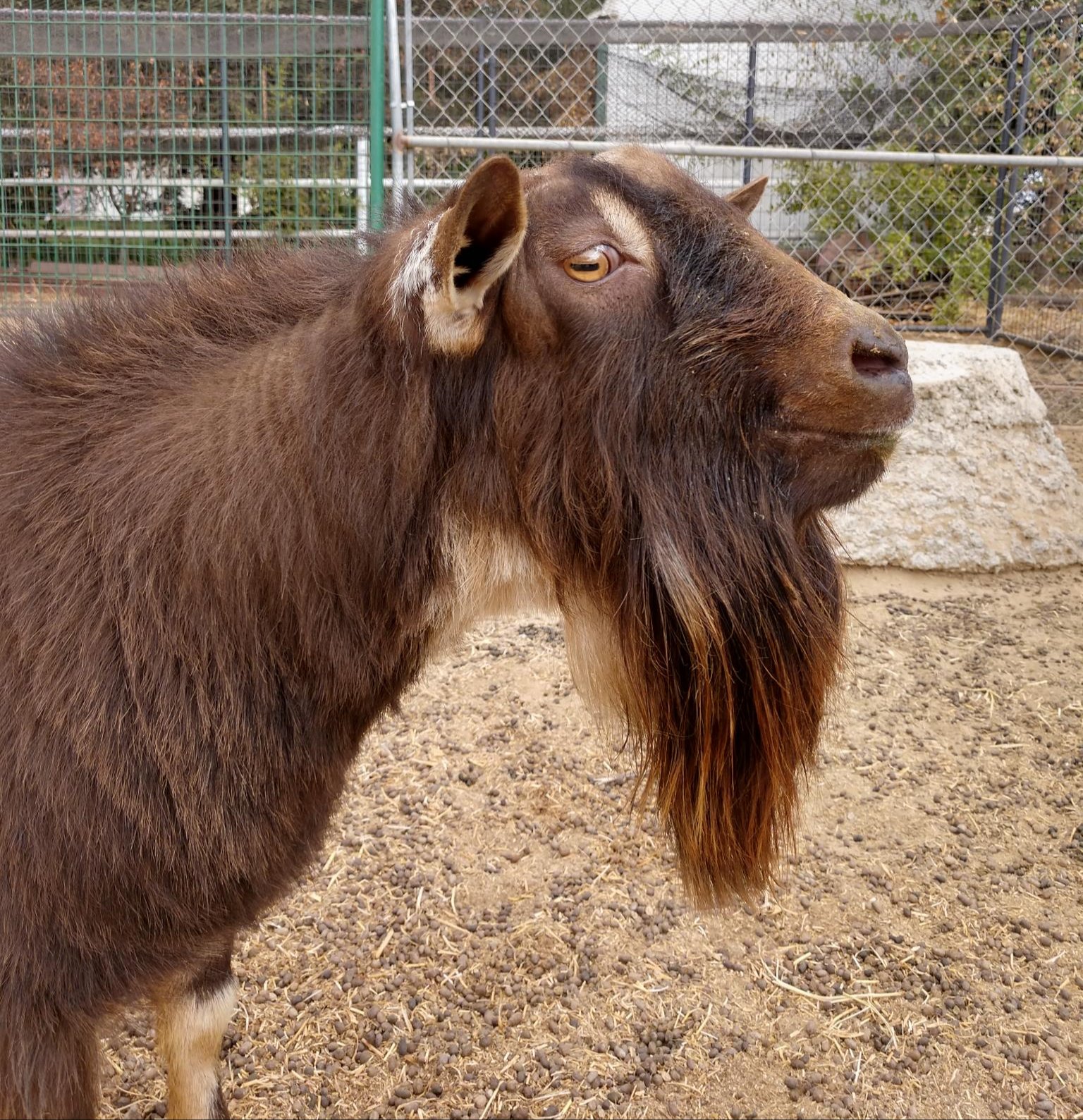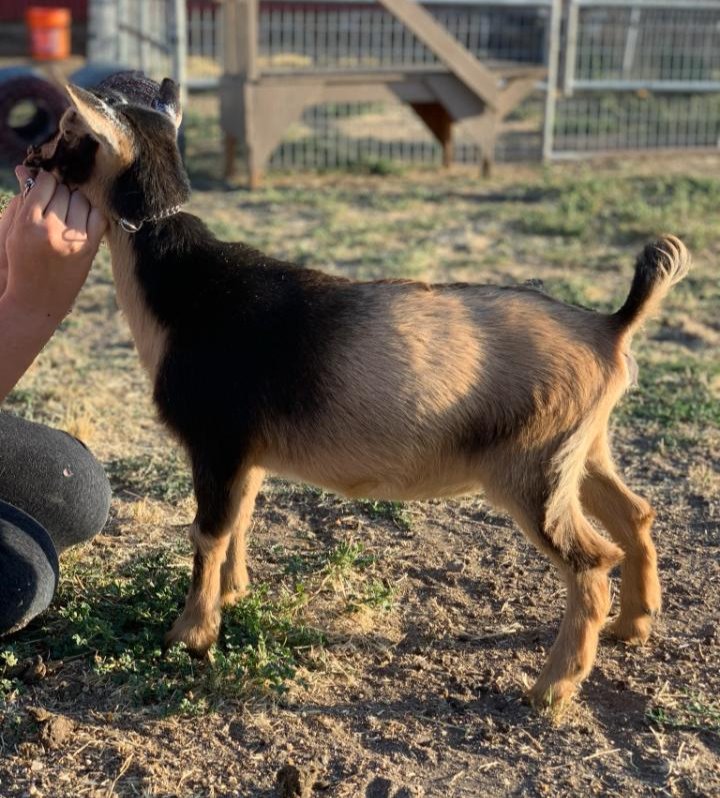 2019 Daughter - OllieMae Farm Honeymoon Sweet